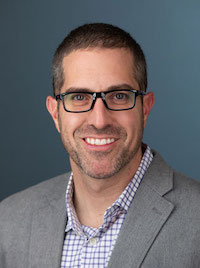 Since its inception in 2008, the Kansas Center for Autism Research and Training (K-CART) has aimed to improve the lives of individuals with autism spectrum disorder (ASD) by fostering cutting-edge research, disseminating evidence-based clinical services throughout the state, and training the next generation of leaders in patient care, research and advocacy. We have experienced multiple successes in pursuit of this mission, though many challenges remain. We now are uniquely positioned to address these challenges in three key ways.
First, K-CART is dedicated to advancing knowledge of the causes, assessment and treatment of ASD through research. To achieve this goal, we have supported multiple pilot studies that have been leveraged to generate large, federally funded and foundation awards for K-CART investigators. As a key example, K-CART saw a need to increase access to services in rural areas and directly supported efforts to secure federal funding in order to develop and validate our distance-based parent training program (OASIS) that now is being used in clinical practice. Through our collaborations with the Center for Child Health and Development (CCHD), we also have created a large-scale clinical research database that allows us to aggregate important psychological and medical information from each individual seen in our clinics to guide clinical care and connect families and K-CART investigators. Our new K-CART monthly seminar series brings together scientists and clinicians across different disciplines so that our studies can examine ASD from every possible angle. Similarly, the annual Autism Across the Life Span conference provides opportunities for local, state and regional families, clinicians and researchers to collaborate and learn from each other. These resources and efforts are helping K-CART develop as a regional and national leader in ASD research.
Second, K-CART is committed to linking families with providers across the life span. The K-CART resource library and family support specialists help families navigate the challenges of finding the community, educational and clinical supports they need. Further, our Autism Training Program has trained over 1,000 providers and educators on empirically supported intervention approaches to ensure expert providers are available regardless of geographical location. Through our myriad of clinical partnerships, we also have helped to provide earlier screening, diagnosis and intervention services for infants. Continuing these efforts in the coming years will be critical for maximizing the effectiveness of our treatments and ensuring that individuals receive the support they deserve regardless of age or geographic location within Kansas.
Third, K-CART and CCHD have partnered to provide a unique educational environment for young scientists, educators, and clinicians across multiple disciplines and levels of training. As one example of our educational programming, K-CART and CCHD recently received a renewal for the LEND (Leadership Education in Neurodevelopmental Disabilities) award from the Maternal and Child Health Bureau. This prestigious award expands opportunities for young clinicians, scientists and educators to learn and practice diagnostic, research and leadership skills in an interdisciplinary environment.
By helping to bring together the diverse expertise of professionals in the state and region and the tireless efforts of our community partners, K-CART is making a difference. We are proud and grateful for the outstanding support from our community, advisors, families and people with ASD who help steer this ship. With this support, we are confident that we can work alongside families and individuals to help take on the many challenges that they face, and lead state, regional and national efforts to better understand and serve individuals with ASD.
Matthew W. Mosconi, Ph.D., Director